What is coaching?
The International Coach Federation (ICF) defines Coaching as partnering with clients in a thought-provoking and creative process that inspires them to maximize their personal and professional potential.
I think of Coaching in terms of personal strategy. Just as an organisation may hold a Strategy Meeting or Strategy Day, a Coaching session can be viewed as your Strategy Hour, during which you stop, vent, understand, think, and plan for you.
By committing to Coaching, the client makes a huge commitment to himself (or, the employer makes a huge commitment to the employee). Self-awareness kicks in. Core thoughts, thought processes, feelings, attitudes and beliefs will become more clearly defined. Once this happens, foundations become firmer and confidence in thinking and acting differently increases. The resulting momentum will be strong – the discovery of real inner Rocket Fuel.
When was the last time you looked at your Personal Strategy? Do you even have one?
There are thousands of topics that Coaching can cover. Take the opportunity to bring out thoughts from the back of your mind, into 'reality', for proper consideration and execution. What you focus on will develop.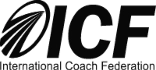 Are you sure about how you are perceived by others? Are your messages getting across?
Do you feel like nothing has changed in your working life in some time? Is it time for change, be it small or very significant?
Do you have a To Do list or Goal List that is growing, with nothing being crossed off it because you never get around to addressing it?
Do you feel you have skills and abilities that you are not using, but want to?
Are your own 'next steps' firmly aligned with your own, or your company's, strategy? Are the necessary people also on board?
Do you understand what your aims are, or are you simply 'going where you are led'?
Do you have ideas that you seem to talk yourself out of, sometimes without even realising you're doing it? Is this impeding growth?
Are your dreams and goals getting an 'appropriate' amount of your attention, in the greater scheme of things?